Here's your Panthers news for today.
The Panthers began their voluntary offseason training activity program today with almost everyone participating.
Going forward there will be one cut down from 90 to 53
Panthers tackle Michael Oher wasn't with his teammates Tuesday, but he's expecting to be there soon, and to play this season. While Oher didn't report for the start of the Panthers Organized Team Activities Tuesday amid reports he's not in the best of shape, in addition to coming off a concussion...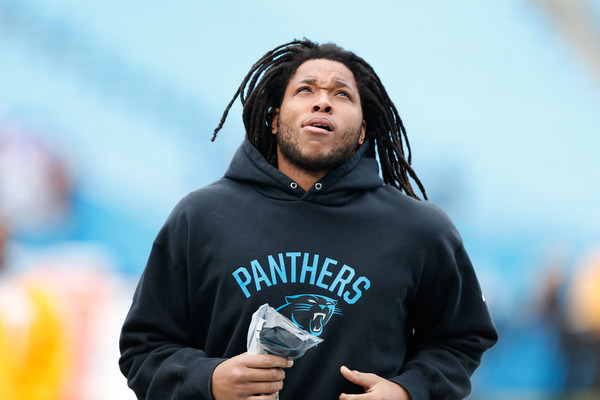 It is no secret that Kelvin Benjamin has struggled with conditioning issues throughout his NFL career, and it appears the star receiver has a long way to go before he is considered in shape for the 201
Here's your Panthers news for today.
It's a real head scratcher.

I guess you could argue that there are guys in the Panthers' organization that have had busy schedules this offseason like the front office, draft prospects, and team scouts, and rightfully so. Movin

It's been eight months since Michael Oher was forced from action with a concussion, and the Carolina Panthers offensive tackle still has yet to be cleared by the league. As the Panthers prepare to be
Panthers left tackle Michael Oher, whose career resurgence was derailed by an early-season concussion that caused him to miss 13 games and counting, continues to be absent from the team. But it's more than the concussion keeping him away, reportedly.
PLEASE NOTE
Sports Media 101 is changing under the hood and will change soon in its appearance. We are in the process of converting from a publisher of sports media to a "smart" search engine and news service. Exciting things are happening stay tuned.